Common Roof Problems in Mobile AL
If you are a homeowner or business owner in Mobile, Alabama, it is important to be aware of the problems and risks that may affect your roof. The state regularly experiences extreme weather events such as tornadoes, flash flooding, thunderstorms, and lighting. In particular, Alabama is the 6th state with the highest number of hurricanes recorded between 1851 and 2020. Additionally, the average age of homes in Alabama is 38 years, with over 17% of properties built before 1960.
The combination of these factors makes homes in Mobile, Alabama prone to certain problems, including:
Storm Damage
Leaks and Water Infiltration
Aging Roofs
Missing Shingles
Damaged or Curling Shingles
Dark Streak
Leaking Roof Valley
Mold Growth
If your area has recently experienced a thunderstorm or hurricane, you should immediately check for roof damage to prevent further and more costly problems in the future. Partnering with a Mobile, Alabama roofing contractor can help you address these issues without delay.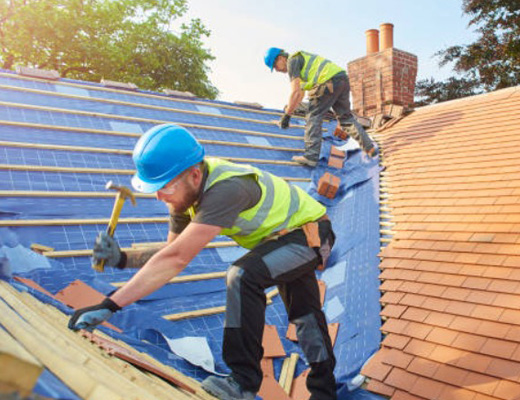 The Importance of Addressing Roof Problems Timely
If you identify a problem with your roof, you should not think twice about getting in touch with specialized roofers in Mobile, Alabama. Working with a trained professional can help you determine the extent of your roof damage and take the necessary measures to ensure that your property is safe and structurally sound.
Timely repairs are also important to prevent more serious damage down the road. For example, missing shingles or leaks may seem like minor problems at first, but they can quickly develop into water damage to areas of your home (i.e.: the attic), mold and mildew growth, and energy loss. All of this may require a full roof replacement in just a few months, which is one of the most expensive home improvement projects homeowners face. Avoid these complications by getting in touch with an experienced roofer as soon as possible.